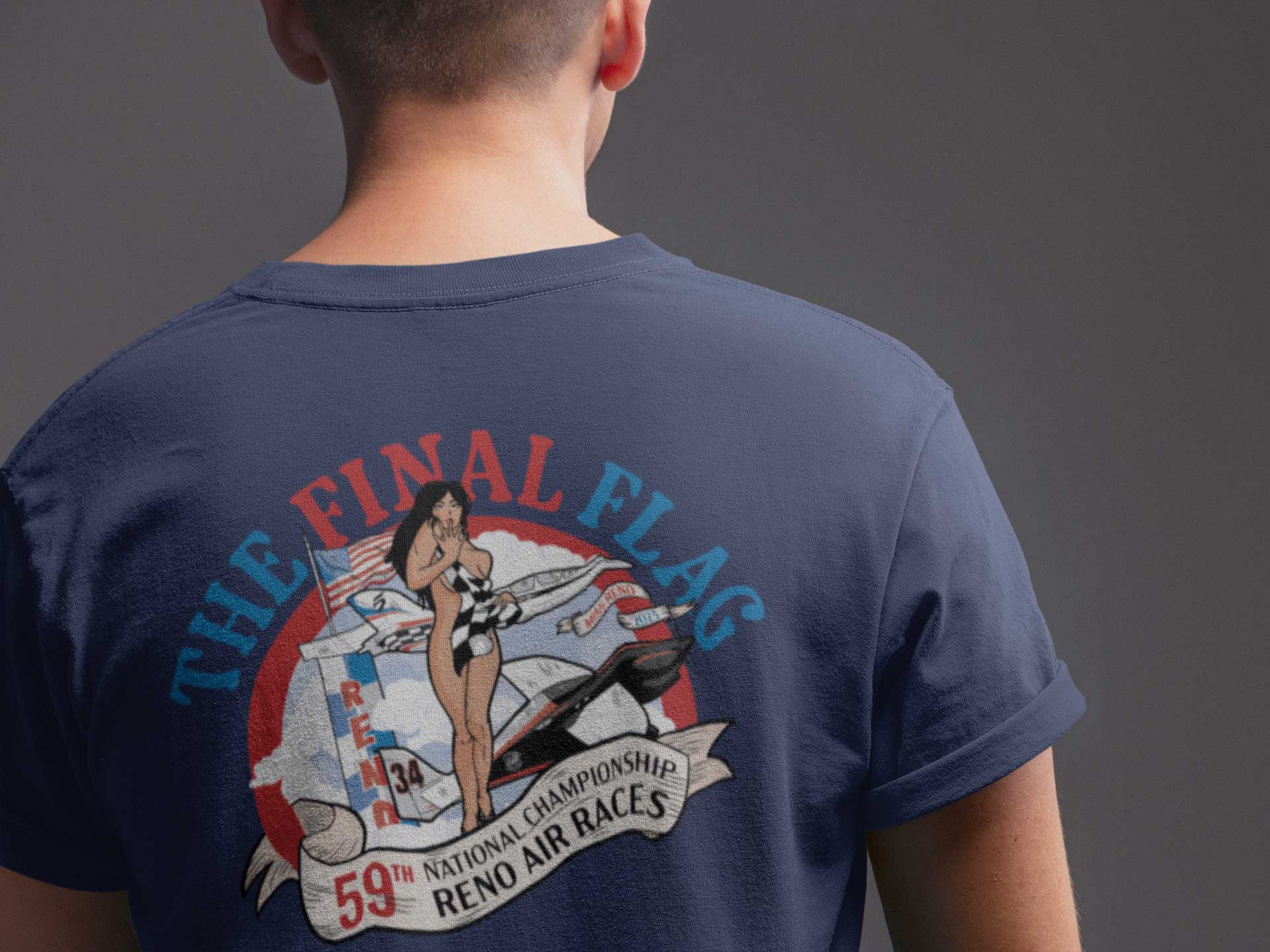 National Championship Air Races – The Final Flag
After almost six decades of air racing in Northern Nevada, the National Championship Air Races (NCAR) will hold its final flag in Reno this week. Every year, talented pilots and aviation enthusiasts come from all over the country to participate and experience head-to-head races.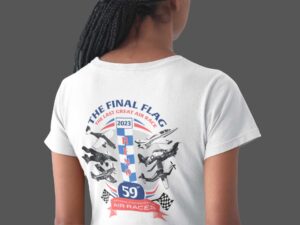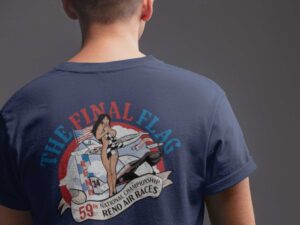 This year our team at Design on Edge had the opportunity to honor the Final Flag at Reno by designing t-shirts for Aviation Classics LTD.. Their business is located on site of the NCAR, at the Reno-Stead Airfield. They offer a wide range of services to the aviation community including Repair and maintenance, Avionics Sales and Service, Aircraft Recovery/Storage, and Warbird Restoration, as well as being the exclusive provider of Phillips66 aviation products at the airport.
They are not only an essential part of the aviation community but also take part in various racing categories at NCAR. The participating aircraft and pilots are as follows:
Stohl Drag Race, with Sarge #56, pilot Toby Ashley
Formula One, with Limitless #34, pilot Justin Meders
Sports Class, with Breathless #90, pilot Conrad Huffstutler
T-6, with Miss Ellaneous #49, pilot Bill Muszala
Jet Class, with American Spirit #5, pilot Ed Noel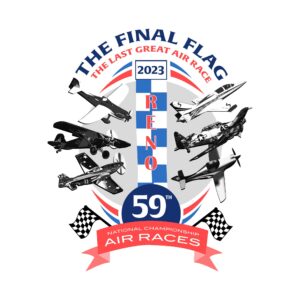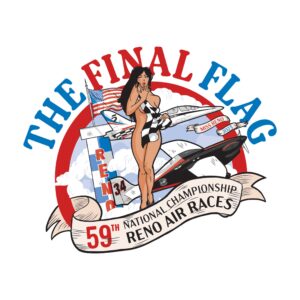 For their family shirt requests, Designers Chris Meredith and Jackal Reyes created two custom illustrations to honor their participation at the Final Flag. The first design is a tribute to each aircraft representing Aviation Classics in the races. Each intricate plane design was illustrated using mesh gradients in Illustrator.
Their second shirt design is an ode to vintage aircraft pin-ups. We used the image of Miss Reno to create a dynamic illustration of the NCAR event. Featured in this illustration are American Spirit, and Limitless. This artwork was custom illustrated in Procreate, then vectorized in Illustrator to fit our 6-color screenprint artwork specifications.
If you're a local and have never been to the air races, we encourage you to get tickets to experience NCAR's final year in Reno. Let us know if you spot any of the aircraft we had the honor to create artwork for!