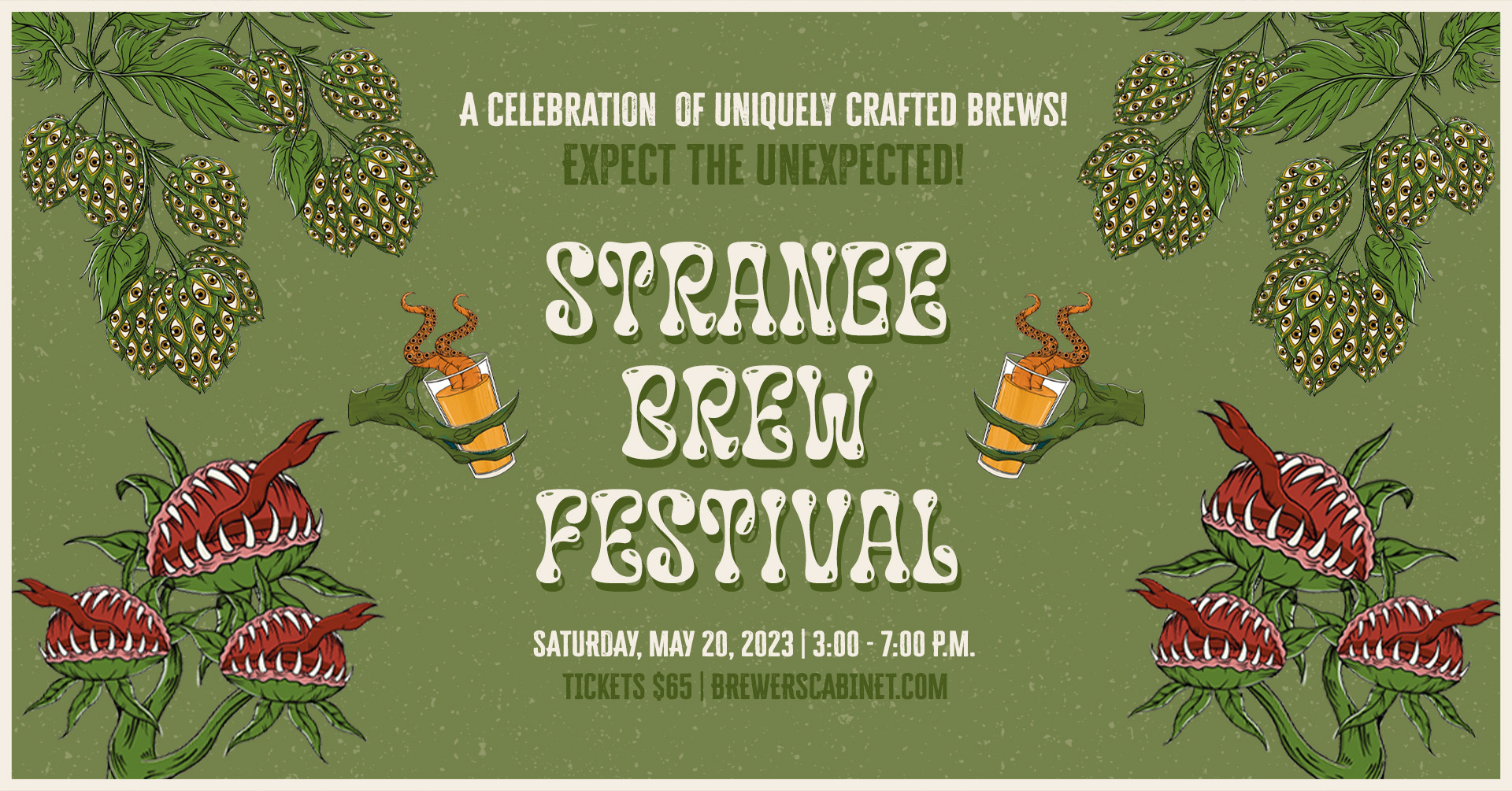 Brewing Something Strange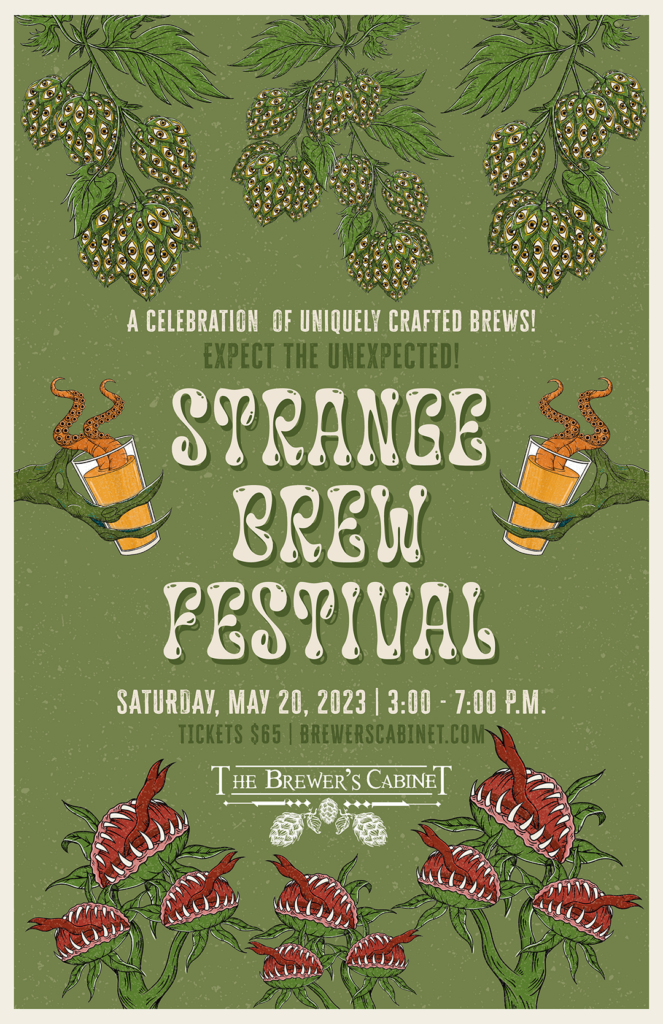 For several years, The Brewer's Cabinet has put on its annual Strange Brew Festival: a celebration of uniquely crafted brews from local and regional breweries and select local home brewers. Many beers featured at this event are specially formulated for this event. These brews are bound to challenge your taste buds, your ideas of beers, and your sensibilities.
In keeping with the theme, we at Design on Edge were asked to illustrate a unique, weird poster that challenged people's perceptions of what strange really means.
We played around with several ideas: a beer can come to life and rampant on destroying the city of Reno, skeleton hands clinking their beer glasses, an alien invasion, but nothing that was strange enough to make our audience fidget in their seats without scaring them off. That is, until our illustrator Rowena Piñero watched a few episodes of the popular anime series Demon Slayer, where their shapeshifting villains have some strange yet bone-chilling physical qualities (think faces with six eyes and spiders with human heads). These villains were the main inspiration for the elements found in the final poster design.
The next step for us is to define what illustration style to use. Our final style was influenced by anime and the retro aesthetic styles of comic books.
It was also essential for us to distinguish the very fine line between what was strange and what was just plain horror. Our solution was to take elements from nature, and we followed in the footsteps of our brewers and aimed to challenge people's perceptions of reality just enough to create something extraordinary: