Celebrate the Spirit of Reno at Sierra Tap House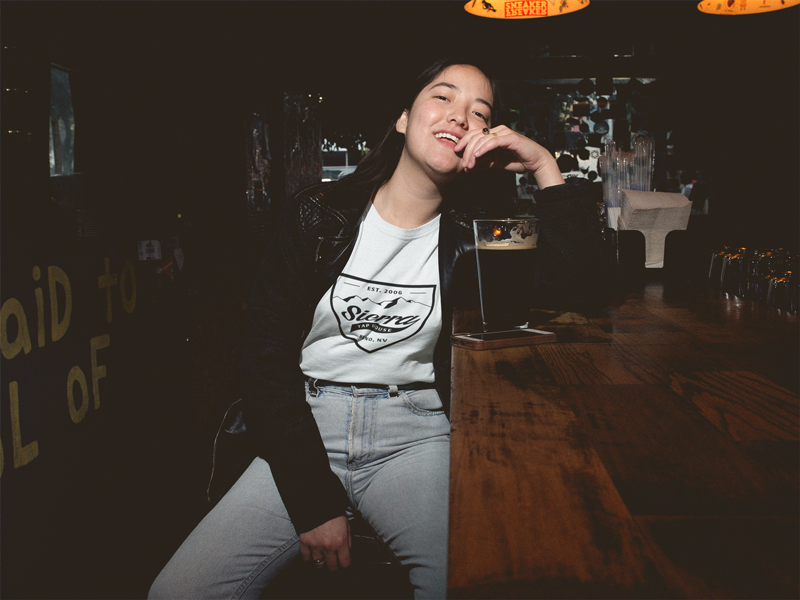 Since 2006, Sierra Tap House has been celebrating the adventurous spirit of the Sierra. Their menu comprises of twelve rotating tap handles featuring unique, locally brewed, nationally recognized craft beer, top-shelf cocktails, wine, and an artistically curated mocktail menu. Their location on the Truckee River has made them a popular spot for locals and tourists to enjoy a beer break before they continue their journeys biking, kayaking, canoeing, or whitewater rafting.
As we discovered the values and vision of Sierra Tap House, it was evident that their passion for Reno and its people influenced every decision they made. Their previous branding highlighted their love for beer and community but needed to be more cohesive and sustainable. With this in mind, we developed a brand that reflected their passion for their community and celebrated the natural beauty surrounding them. That process began with creating a refreshed logo and overall brand.
Our team of designers played around with several concepts, each unique but still communicating the values of Sierra Tap House. We explored options that incorporated tap handles, the Sierra Mountains, the Truckee River, and bottle caps; we all agreed that the logo was to be illustrated in black and white to maintain a clean aesthetic, and if any supporting colors were brought in, they were earth tones that felt organic and natural. The only request our client required in this process was that we utilize emblems and badges in their logo.

Through several thumbnails and ten unique logos from our designers, Chris Meredith, Jackal Reyes, Ericha Eberhart, and Rowena Piñero, we landed on the final concept:
The logo is custom lettered within this concept to create a sense of individuality and natural movement. This layout allows the Sierra Nevada Mountain range to be intentionally placed above the wordmark. This composition also reflects the flow of a tap and the rushing current of the Truckee River —a nod to the location of the Tap House. To finish it off, we framed the logo within an athletic-style badge to round out the look and feel of the Reno/Tahoe landscape and nod to the region's outdoor sports enthusiasts. The year of establishment and location is also incorporated to represent community, dependability, and an enduring brand.
As we further developed the Sierra Tap House brand, we continued to draw inspiration from the Nevada landscape. The colors used in their brand are reminiscent of the blue of the Truckee River, the green of the Tahoe Forest Pines, and shades of brown from their wooden interior. The patterns we created by the wood texture and the illustrations are sketchy and reminiscent of woodcarvings; the rough illustration style also helps maintain the theme of community and humanity.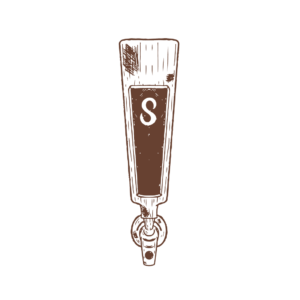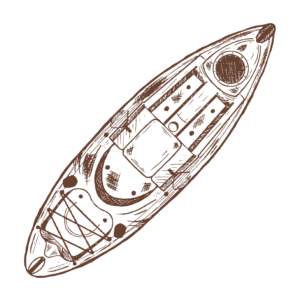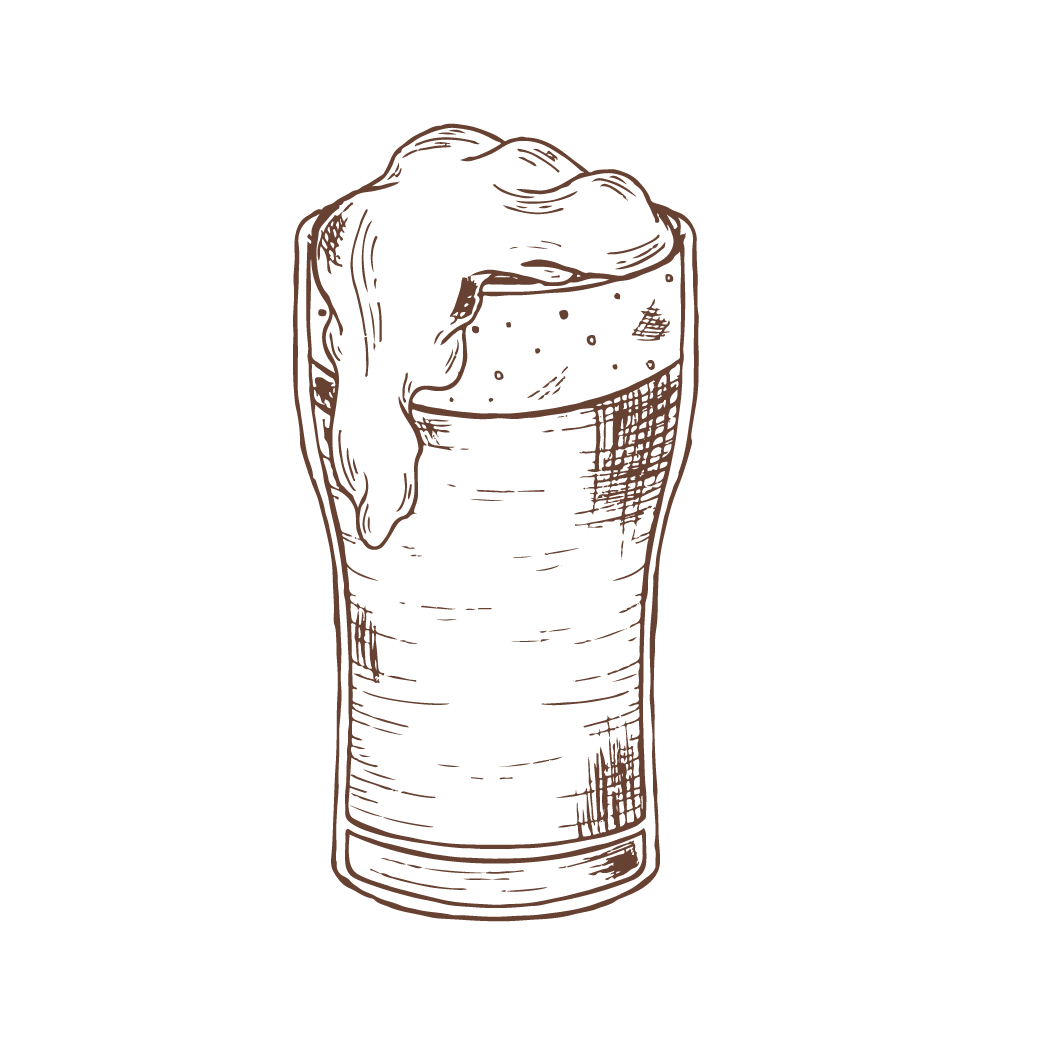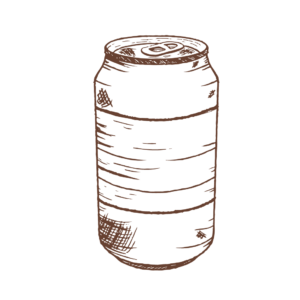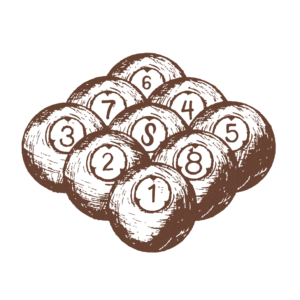 The next step for us was to develop their website and collateral. While establishing their brand was seamless, the execution was more complex. The main struggle point was that we wanted to appeal to their existing diverse audience of local kayakers, bikers, and college students but also emphasize the adventurous spirit of the Tap House enough to draw in newcomers. It was also vital that we show off what makes the Sierra Tap House fun and unique, such as its outdoor patio and various games. Through many efforts and different creative directions, we landed on an aesthetic that captured that sense of adventure but paid tribute to the individuality of the Sierra Tap House.
Once we finished establishing their brand, Sierra Tap House asked us to assist in developing their app, loyalty program, and beer passport program inspired by their Tap Takeovers. In this event, they invite breweries every other month to take over their taps and show off their specialty brews.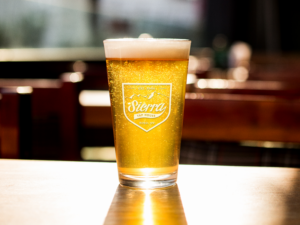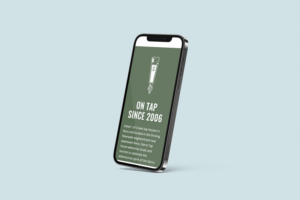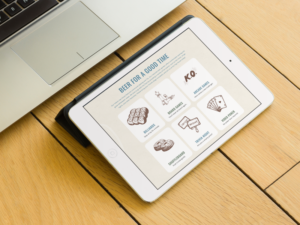 Overall, we're honored to have had the opportunity to help our neighbors at Sierra Tap House. Our mission has always been to help our clients discover their brand identity and what it could be, in turn, help them continue to do what they do best: celebrate and support the spirit of Reno and its community.