Adventuring into the BlueZone
For years, BlueZone Sports has been renowned in the Reno-Tahoe area for its one core belief: that small, local-based organizations provide more than a product – they provide an experience. This belief drives their team and their customers to experience the beauty of the outdoors, whether in the blue waters of Lake Tahoe, the hiking paths found across the Sierra Nevada Mountains, or the Truckee River's rushing current. Their team is passionate about curating a retail experience where every product in their stores is hand selected with the highest standards of function, style, and quality, and every corner of their stores reflects their values and the nature surrounding them. So, when their team decided to relocate their South Reno to the vibrant midtown area, it only made sense that their new space continued to showcase the BlueZone experience and the beauty that makes the Reno-Tahoe area one-of-a-kind.
We were lucky enough to partner alongside them to tell a story of the marriage between Reno, Lake Tahoe, and Truckee through a mural piece that would be featured on the exterior of their building and would also inform the interior of the space. As we developed the final composition, we knew it was essential to include the sports that BlueZone was known for skiing, snowboarding, mountain biking, kayaking, and wakeboarding. We also knew the piece needed to highlight the landmarks of both Reno and Tahoe.
The final piece features Emerald Bay, Fannette Island, Tahoe National Forest, Mount Tallac, Mount Rose, Donner Summit Bridge, the Reno Arch, the Truckee River, and hot air balloons as a nod to the Great Reno Balloon Race. The highlighted individuals are strategically placed to help the viewer move from left to right throughout the piece to show the diversity of activities for which BlueZone provides products. The end piece ended up being a mural that seamlessly combined the individuality of both Reno and Tahoe to emphasize BlueZone's love for both areas.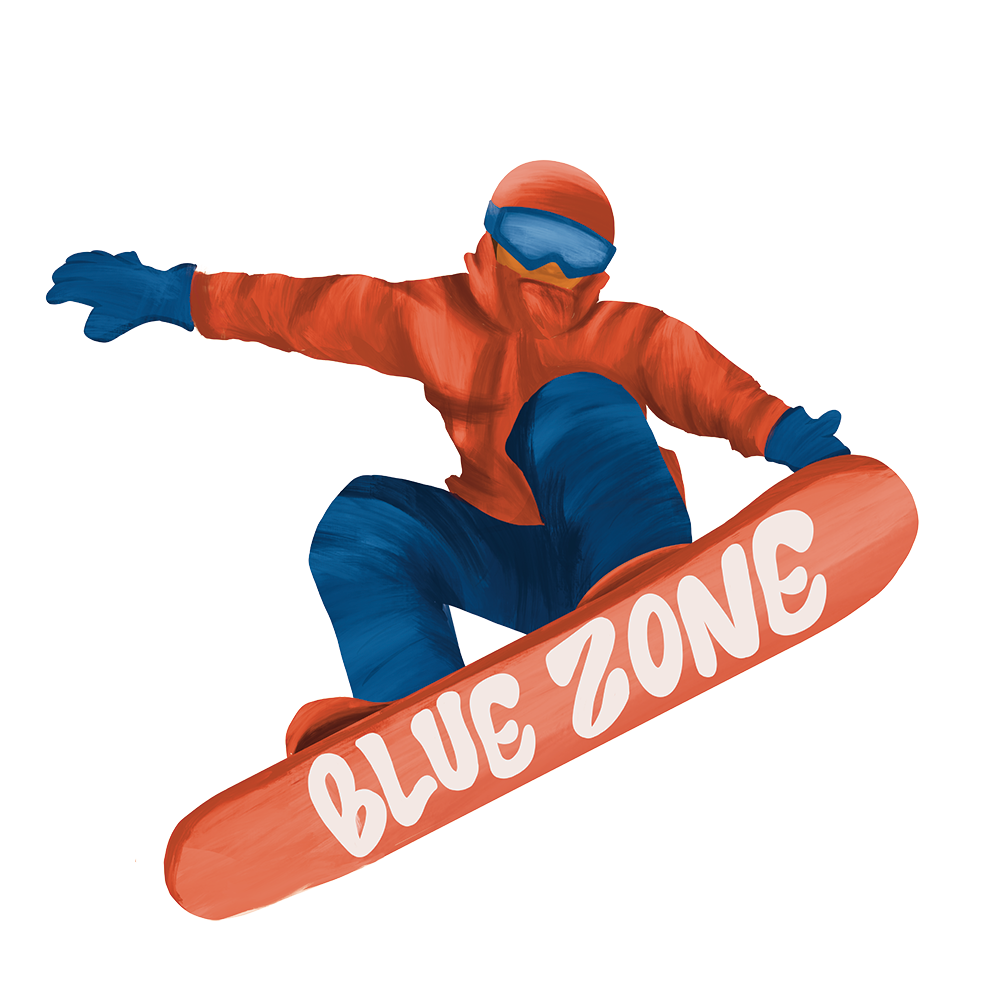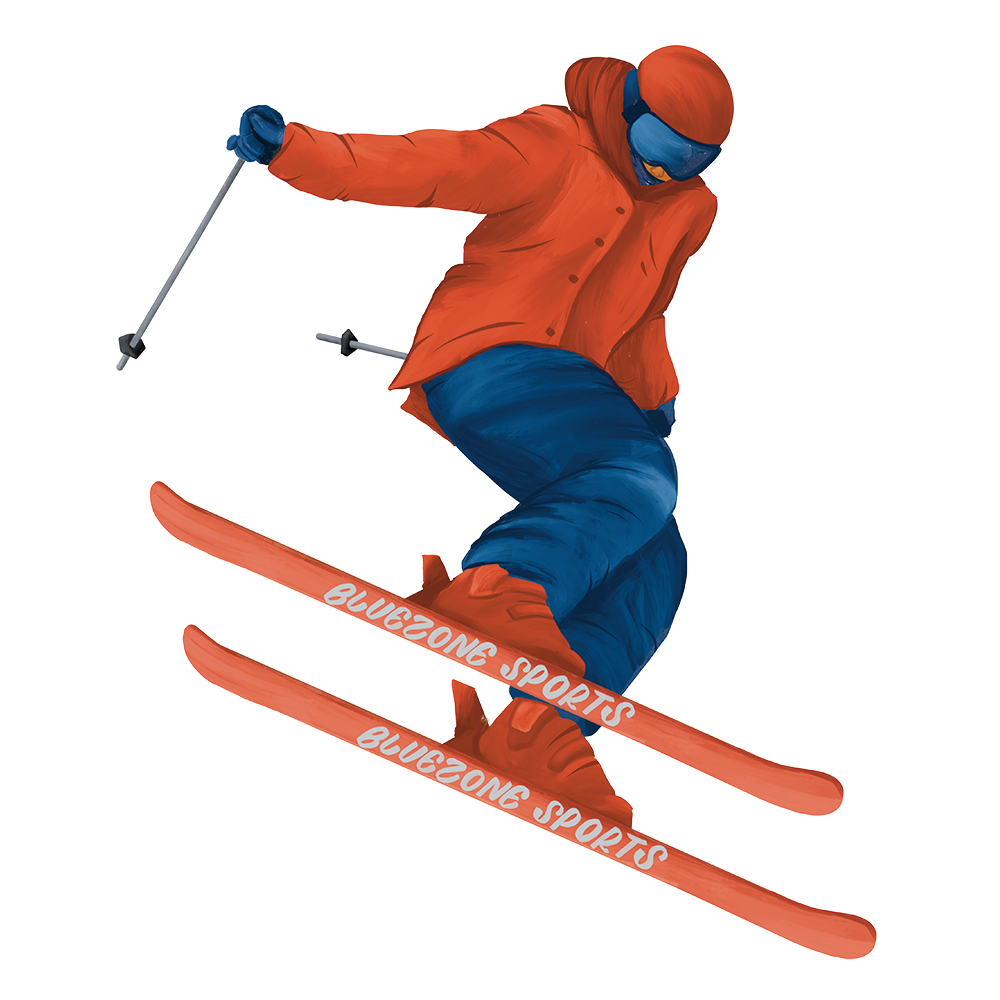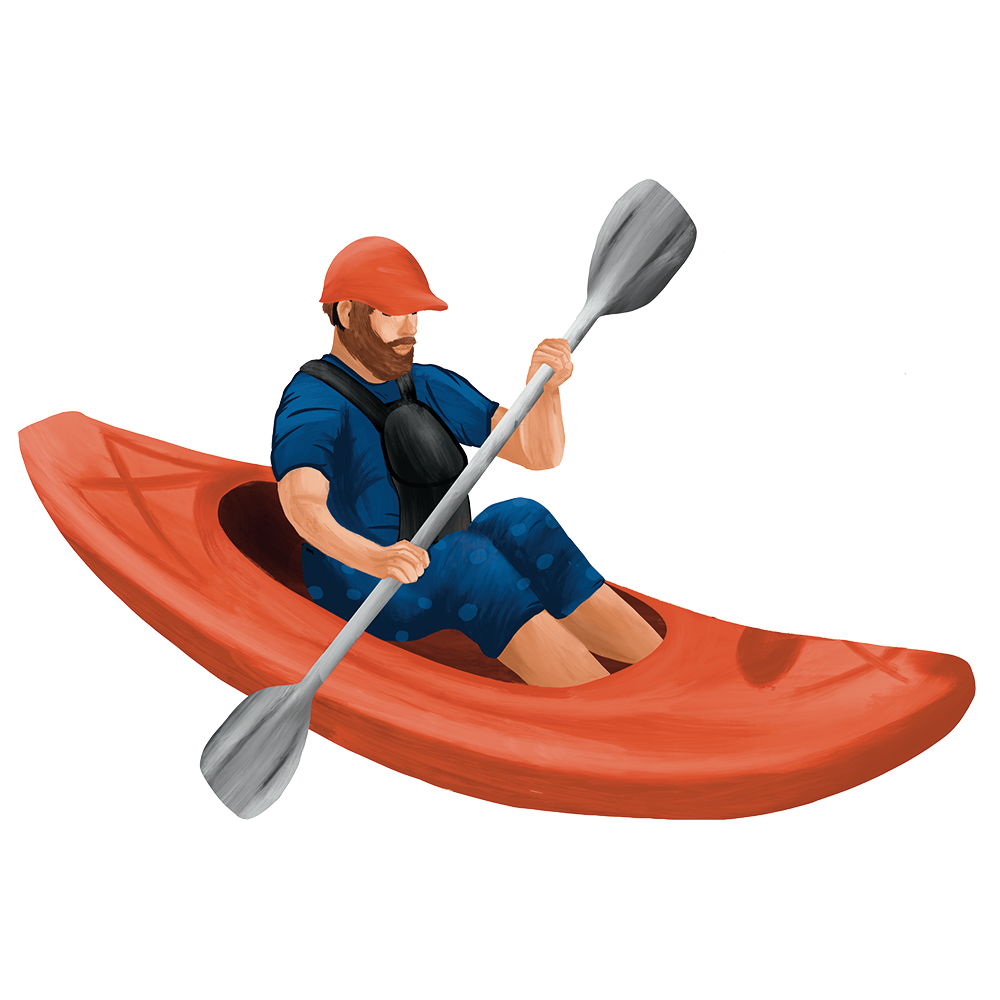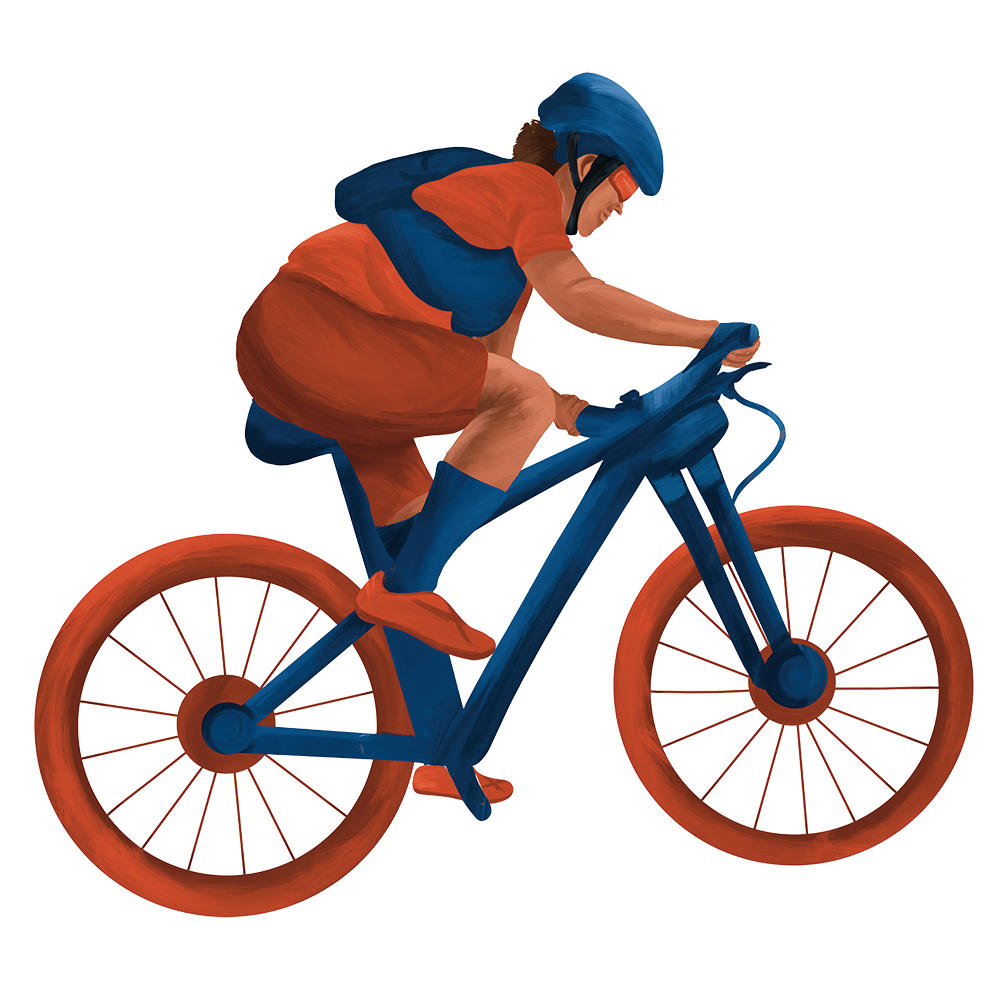 The store's interior also includes a minimalized version of the exterior mural in a monochromatic color scheme to keep in theme with all the other BlueZone locations but also features a variety of individuals camping, hiking, skiing, snowboarding, and wakeboarding.
The exterior and interior murals perfectly encompass the individuality of the Reno-Tahoe area. Still, most importantly, they highlight BlueZone's heart for the local organizations that help us appreciate and experience the beauty around us.