The Gen Den
Giving back to the community has always been our top priority at Design on Edge. So, when the opportunity arose to promote and create a brand for a low-income housing complex, we were excited to join the City of Reno, a local non-profit, and Reno Engineering in helping our community. This transformative initiative, named "The Gen Den," will pair low-income young adults with low-income seniors, providing them with a good home and fostering a sense of community and mutual support. The Gen Den will house seniors and graduates of the Nevada Youth Empowerment Project in 10 units with a rent of no more than $500 monthly. In a unique arrangement, young adults will contribute to their older neighbors' well-being by assisting with grocery shopping, heavy lifting, and navigating modern technology.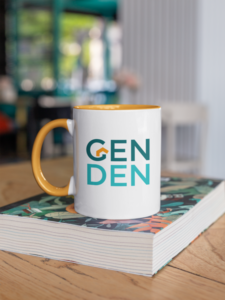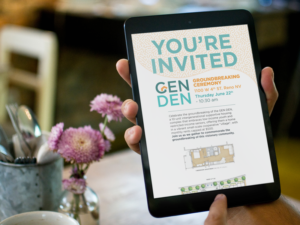 "They can expect a safe and warm home. They can expect a small-scale community-like village where they can walk out and know their neighbors by name," says Monica DuPea, Executive Director of Truckee Meadows Housing Solutions.
A good home is more than just shelter; it encompasses hygiene, regular meals, restful sleep, safety, and dignity. The Gen Den brand represents structure, community, opportunity, and security that the tenets find when joining the community. The two green colors of the logo show the two different age groups joined by the orange house structure as they are connected through the community.
The bold colors pair with a timeless texture and softly curving lines to incorporate the fun, stress-free environment this village-like community will create for its tenants.